Services
Tight coordination of job sites and strong partnerships with subcontractors and other partners are critical to delivering quality projects on time and on budget. Our general contracting teams take pride in their relationships with subcontractors and other project partners and work hard to foster cooperation and mutual respect on all our project sites. By leveraging our partner relationships and measuring project status through detailed schedules, methodical safety plans and effective cost control reporting, our general contractors are able to closely monitor and quickly identify issues that could impact the budget and project timeline.
Our business is about making our clients' businesses better. We do this by really understanding their needs – by questioning them about the outcomes they hope to achieve and harnessing our knowledge, skills and experiences from across the company. This means our team always brings fresh thinking and goes the extra mile to ensure clients receive solutions that reflect the full range of our expertise.
Why Us?
High Level Quatlity
Competitive Price
Customer Satisfaction
Honesty and Fairness
Service-Minded Attitude
Packed with Features
---
Construction
Temporary Facilities
Public offices
Commercial Building
Office
Educational facilities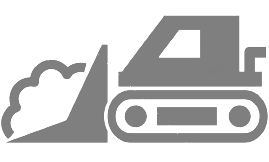 Civil Works
Landscape
Road
Waterworks
Sewer
Rivers
Plants
Pipe Support
Steel Structures
Plant Utility



Amenities
Public Parks
Public Pools
Public Facilities
Sports Fields

---
No matter the size, complexity or location of your next project
We can provide you with personalized service, reliability, and quality construction your company deserves.
We invite you to contact us with any requests or questions you may have.
We look forward to being part of your team.
Let us help you generate this year's budgets and engineer your estimates.
---
PROJECT PLANNING
Involves early in the process to establish a thorough understanding of project goals and expectations. Our involvement provides an element of practical insight, ensuring both build-ability and cost control.
COST ESTIMATING/BIDDING
Prepares detailed construction cost estimates at various stages of the development process. This intensive process assists the client in cost control and forecasting, avoiding costly and time consuming redesign of projects, and evaluation of options that affect the overall project budget. 
GENERAL CONTRACTING
Responsible for field supervision of subcontractors, financial management, purchasing and scheduling of all materials and trades, contract negotiation, and contract management.
CONSTRUCTION MANAGEMENT
supervises the construction efforts, manages the technical consultants, and assists with quality control, cost control and schedule performance.